The Kärcher NT 30/1 Tact wet and dry vacuum cleaner is a versatile cleaning solution designed for professional operators across various industries. This compact, multi-purpose vacuum offers several impressive features:
Tact Automatic Filter Cleaning System: This vacuum cleaner is equipped with an efficient Tact automatic filter cleaning system, ensuring continuous performance even when dealing with large amounts of fine dust over extended work periods.

Moisture-Resistant PES Flat Pleated Filter: The moisture-resistant PES flat pleated filter enables dust-free removal of fine particles, enhancing air quality during cleaning operations.

Spacious 30-Litre Container: A rugged 30-litre container provides ample storage for dirt and liquids, while its bumper and sturdy metal castors enhance durability and mobility.

User-Friendly Operation: The machine is designed for easy handling and operation, featuring a new central rotary switch that simplifies use.

Improved Accessories: The vacuum cleaner comes complete with newly developed and highly improved accessories. These accessories can be conveniently stored in the integrated suction hose and accessory storage feature.

Rubberized Surfaces and Lashing Options: The machine's rubberized surfaces and lashing options allow tools and boxes to be securely placed on the flat machine head during operation.
Whether you need to clean machines, vehicles, workshops, or construction sites, the Kärcher NT 30/1 Tact wet and dry vacuum cleaner is a reliable and efficient choice, making your cleaning tasks easier and more effective.
FEATURES AND BENEFITS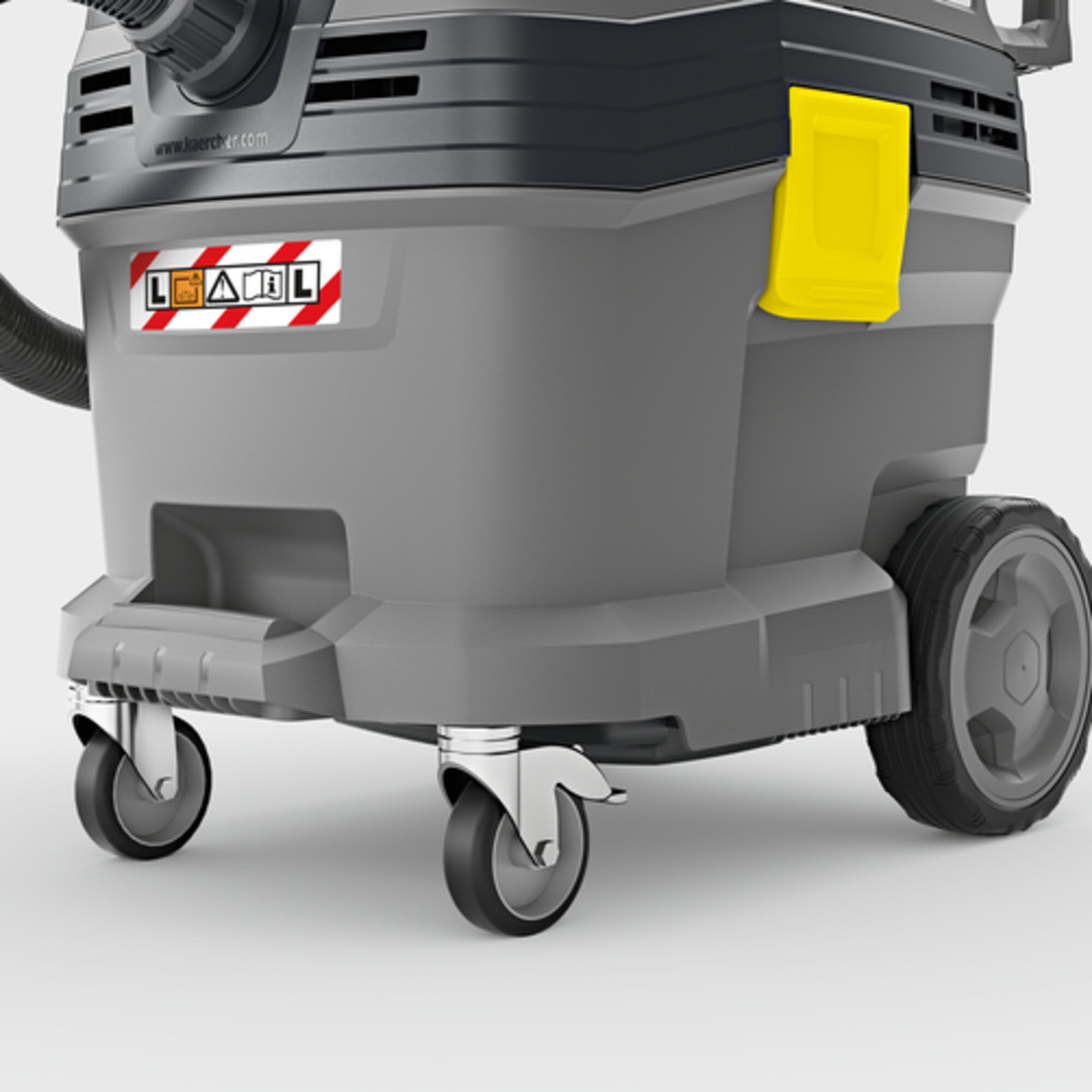 Sturdy metal castors guarantee good maneuverability and unrestricted mobility on construction sites The rugged container protects the machine from bumps and knocks.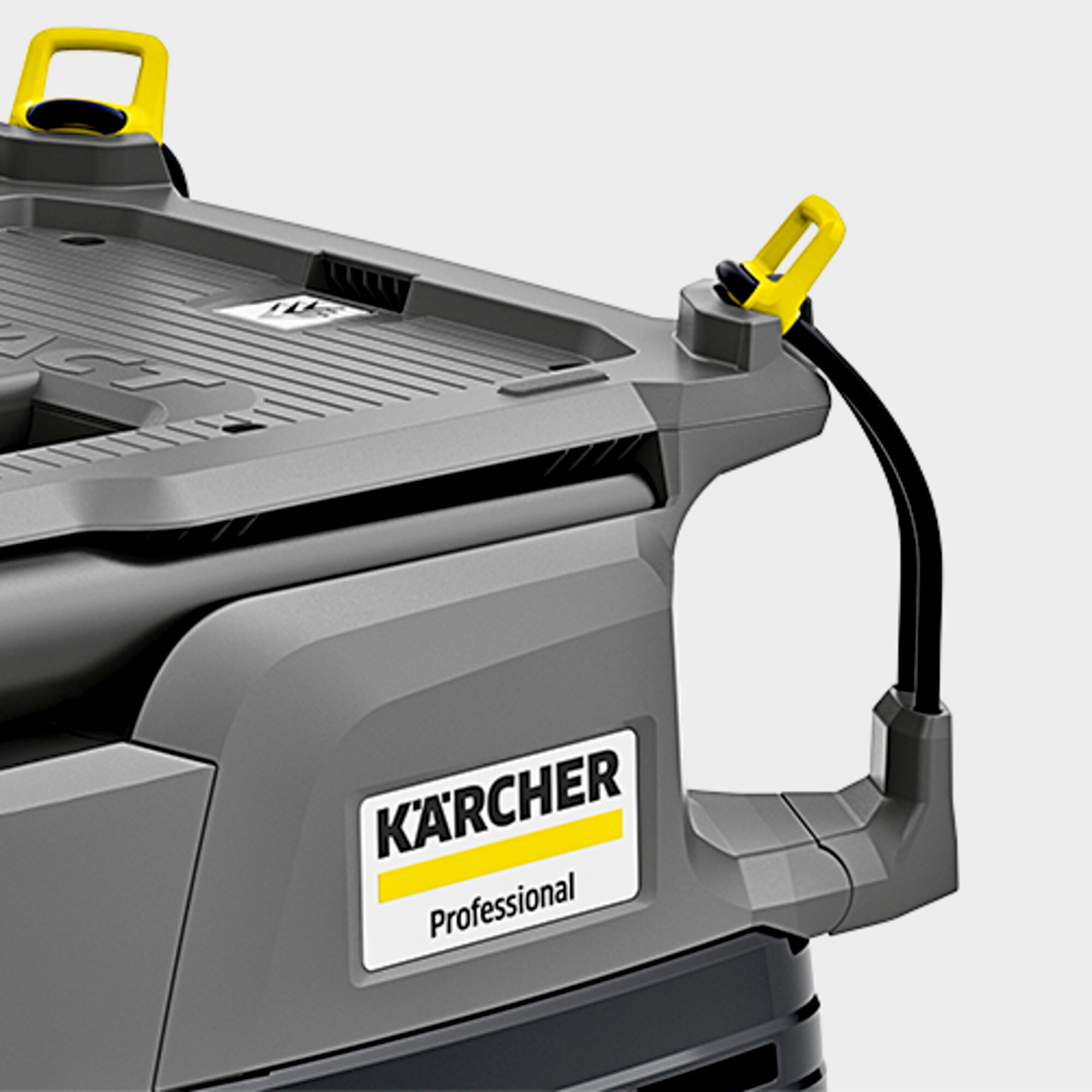 Enables secure fixing of hoses of different lengths and diameters. The power cable is always stored safely for transport.