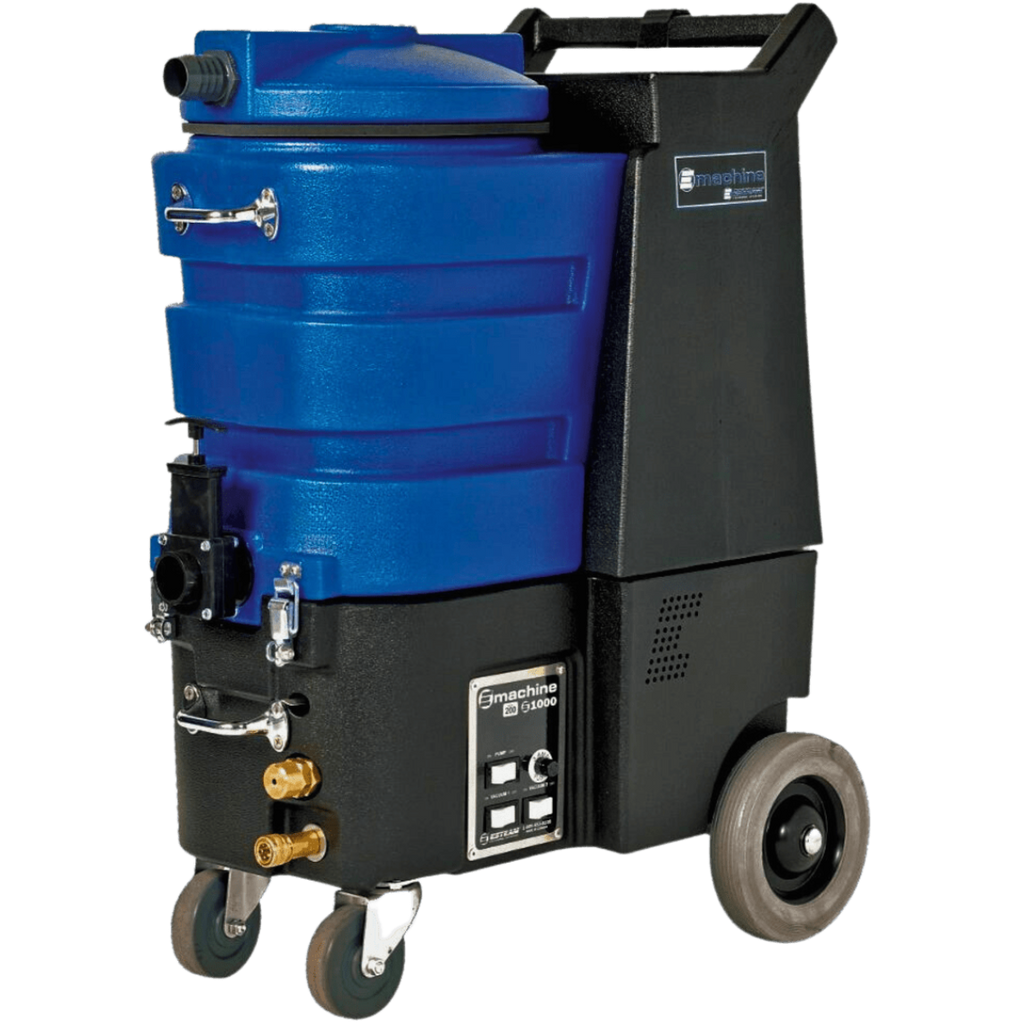 Introducing the Ninja Classic 150 PSI Dual 2 Stage Carpet Extractor with Heater, a leading figure in the carpet cleaning industry. Boasting approval from Esteam CSA-US, our portable extractors have set a benchmark for reliability and convenience in professional cleaning, earning a spot as some of the most popular extractors worldwide. Discover enhanced efficiency and a reduction in both time and labor costs.
Performance and Capacity
The Ninja Classic prides itself on enabling seamless, uninterrupted work with its impressive 40 Litre (10 Gallon) solution and recovery capacities. The strategically configured dual 2-stage motor ensures stellar airflow and sealed suction, powering through your cleaning tasks without missing a beat.
Design and Usability
Experience simplicity in maintenance and repair with our innovative hinged design, allowing effortless access to internal components. Not only functional but also user-friendly, the Ninja Classic includes:
3 Easy Lift Handles: Ensuring a comfortable and secure grip.
Swivel Vacuum Tank Hose Connection: Enhancing flexibility and ease of use.


Highlight Features
Maximized Lift: Ensures efficient water pick-up.
Versatile Cleaning Power: Adaptability across varied cleaning needs.
Quick Latch Body & Hinged Design: For simplified, easy maintenance.
Technical Specifications
Color: Black and Blue
Pump Pressure: 150 PSI
Vacuum: Dual 2 Stage
CFM Rating: 94
Water Lift: 150 Inch
Solution/Recovery Tank Capacity: 40 L (10 Gallons) each
Electrical: 25 ft (7.6 m) power cord
Amperage: 15 Amps
Internal Heater: Yes
Housing Material: Rotomolded Polyethylene
Dimensions (HxWxL): 36" x 19" x 27" (91 cm x 48 cm x 69 cm)
Weight: 89 lbs (40 kgs)
Safety Approval: CSA-US Approved
Product Codes: NJA150-10
Manufacturer's Limited Warranty
Body: Enjoy a Limited Lifetime Warranty
Major Components: Secured with a 1-Year Warranty